South Africa's Gender Based Violence and Femicide statistics are some of the highest in the world. Old Friends Young Talent approached us to design and develop a microsite for Distell that would function as space for users to pledge their support for victims of Gender Based Violence and Femicide (GBVF). NION is a GBVF prevention and support platform that aims to unite socially responsible citizens to actively oppose men who commit GBVF.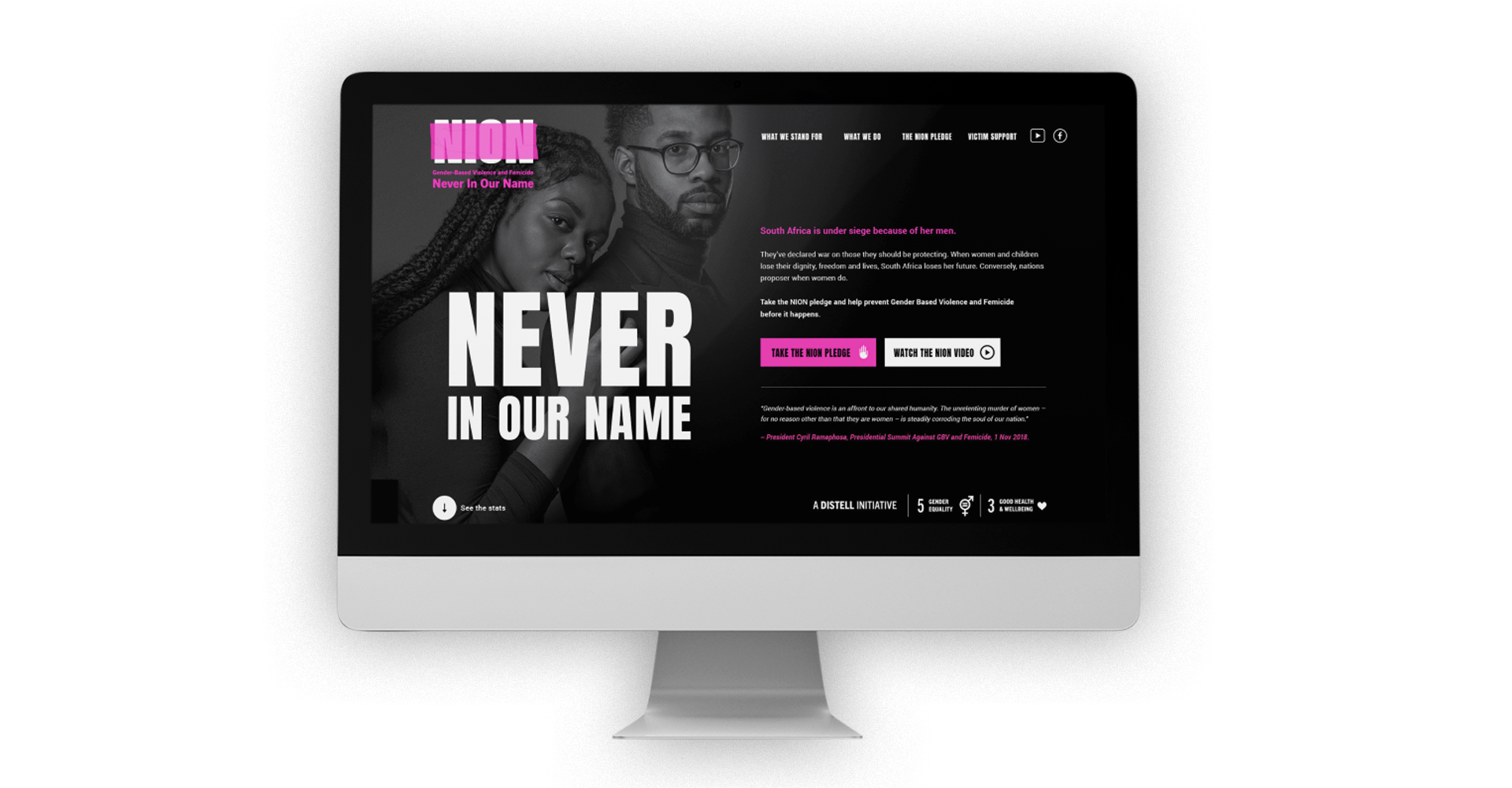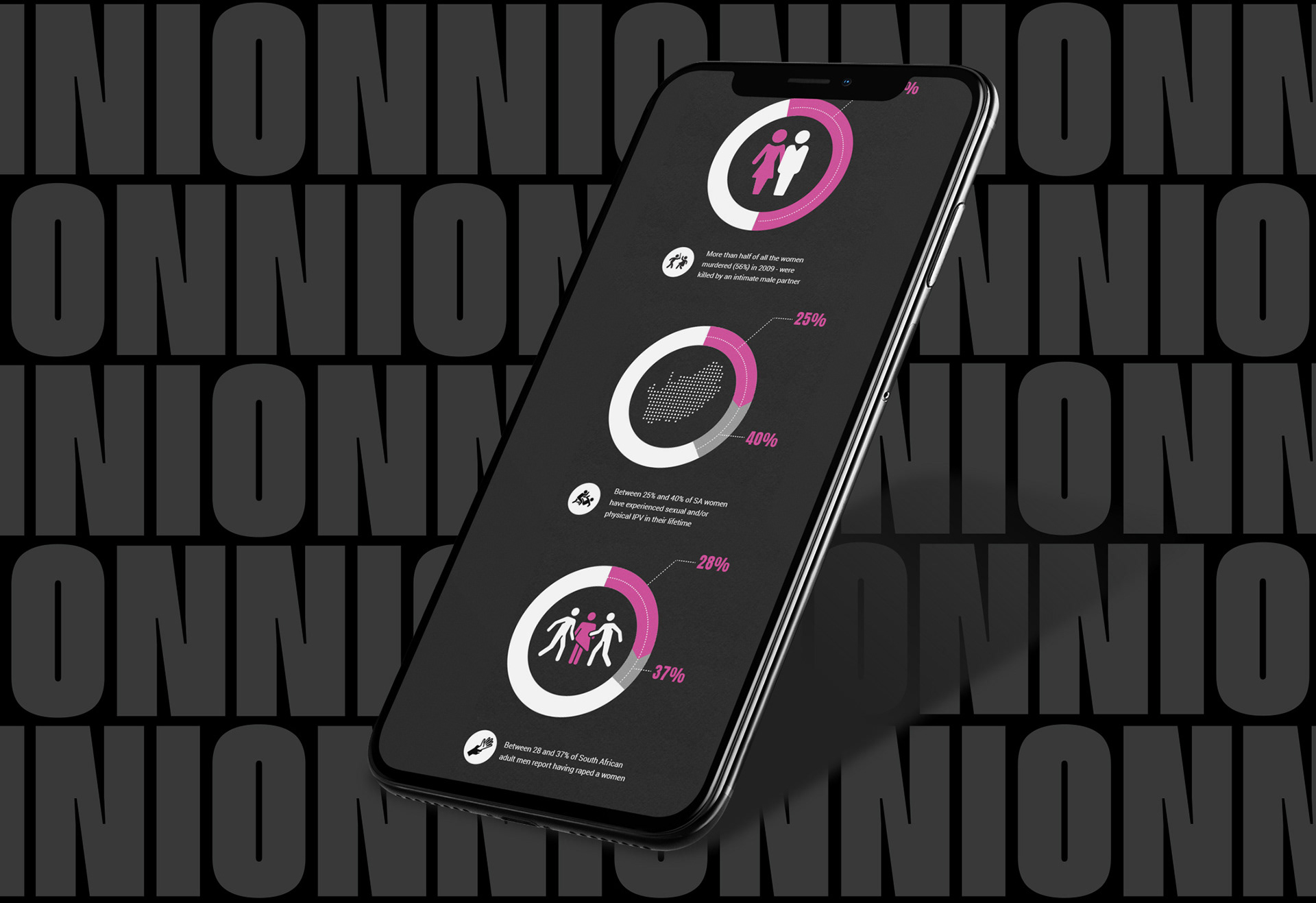 Infographics were designed to illustrate the shocking statistics of gender based violence and femicide in South Africa.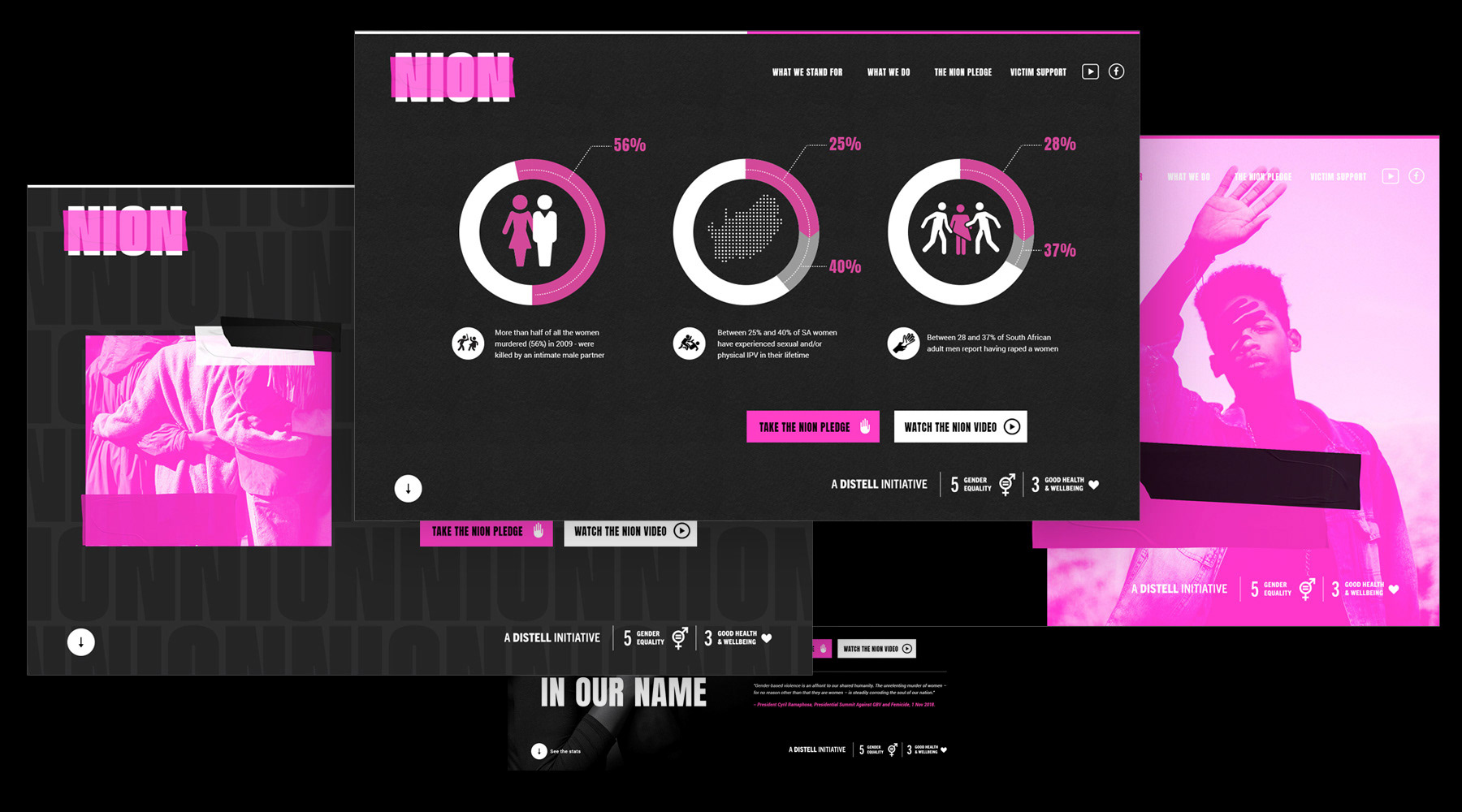 A PLEDGE TO MAKE A DIFFERENCE
Users take an active pledge to not be a silent witness to abuse within their  communities. A database was created of users country wide who made and continue to make the commitment, while each person who has signed the pledge will receive a pink wristband to identify themselves publicly as a person determined to make a difference in ending GBVF. 
PDF documents are also available with contact details of all organisations country wide that offer support for victims of GBVF.